Masters Makeup Artistry
Diploma Program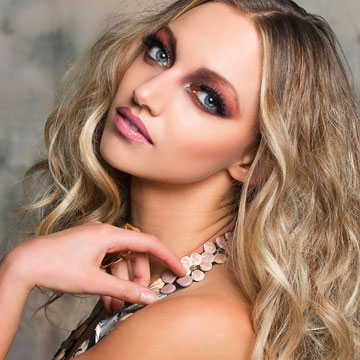 Turn your passion for the beauty industry into a fulfilling career with our esteemed Masters Makeup Artistry Diploma, specializing in Beauty and Special Effects. This versatile program offers an enriched perspective on makeup artistry, letting you choose your pathway – delve deeper into the dynamic world of TV, Film, Theatre, and Production. With our tailored curriculum, you can sculpt your career to fit the thrilling sectors of the entertainment industry, all while creating captivating visual transformations. Embrace the journey of mastering the art of makeup with us, where your passion meets opportunity.
A collaboration of the ESSENTIAL, ADVANCED & SPECIAL EFFECTS curriculums at the Master Artistry program prepares you for a professional career in Makeup Artistry.
The Master's Program is the complete plan of action to becoming a ONE Beauty Brands certified Masters Makeup Artist with two options to further your career in the industry.
I am allowing you to join the Production and Film Industry. By completing the program, you will be eligible to join the Film and Production Industry and take advantage of all the opportunities the industry has to offer.
This Diploma Program Includes:
Essential Makeup Artistry Diploma Program
Advanced Makeup Artistry
Special Effects *SPFX Certificate Program
TEMPTU Airbrushing Course
Prosthetics