Masters Makeup Artistry
Diploma Program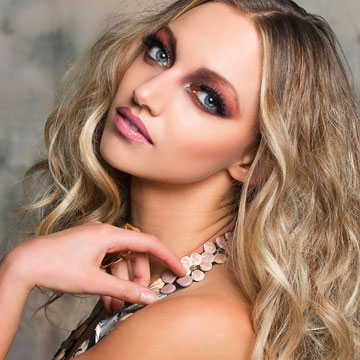 Take your love for the Beauty industry and experience a rewarding career. Our Masters Makeup Artistry Diploma (Aesthetics/Prosthetics) provides a versatile and unique elevation of the Makeup Artistry. Choose between knowing more about Aesthetics or dig deeper in the T.V., Film, Theatre, Production and Movies.
A collaboration of the ESSENTIAL, ADVANCED & SPECIAL EFFECTS curriculums at the Master Artistry program prepares you for a professional career in Makeup Artistry.
The Masters Program is the complete plan of action to becoming a ONE Beauty Brands certified Masters Makeup Artist with two options to further your career int he industry.
Allowing you to become a member of the Production and Film Industry. With completing the program you will be eligible to join the Film and Production Industry and are able to take advantage of all the opportunities the industry has to offer. Throughout this course you will learn Airbrushing, Eyelash Extensions, and Hair Design.
This Diploma Program Includes:
Essential Makeup Artisty Diploma Program
Advanced Makeup Artisty
Special Effects *SPFX Certificate Program
TEMPTU Airbrushing Course
Hair Boot Camp