Hairstyling
Diploma Program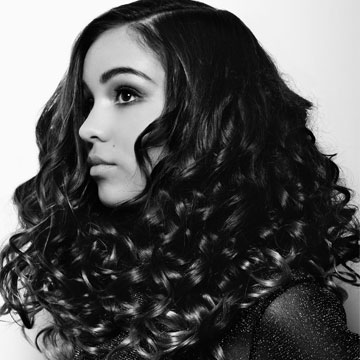 Benefit from leading-edge education in theory, hands-on training, basic small business training, and superior job placement. With a class size of a maximum of of 24, students can receive the one-on-one attention required.
Our Hairstyling program equips you with all the tools you need to launch an exciting and successful career as a hairstylist. We combine cutting-edge theory, hands-on styling experience and small business training to help you explore your creativity, talents and entrepreneurial spirit, so you can truly define the career path you want to take.
This programming offers the 1400 hours (9 months) of educational training necessary for your Apprenticeship as a Hair technician. Following graduation, your Apprenticeship will be finalized at a salon for on-the-job training.
We feel it is necessary to give you a broad base of training and experiences to learn from. If you are interested in high-end fashion and top-name salons, now's the chance to elevate your job into an exciting career. That is why you will enjoy the following opportunities.
In-depth training for advanced colouring techniques, the art of consultation, extensions, advanced colouring, beginner session work, business basics, and advanced long hair styling.
The details of competitions and how to place them.
Internal class competitions for various accolades.
Resume and portfolio development for career advancement.
Professional photo shoot preparations and competition work.
Expect exceptional personalized services so students graduating are professional, educated and on the current edge of trends and techniques.
Black semi-formal Dress Code in effect.
Get connected with our Admissions Office to book your tour and to know the start dates!
Math 14
English 10-2 or 13
33 High School Credits
Personal Interview
250 word essay as to why you've chosen this career
16 years of age or older
Students under age of 18 require parental or legal guardian signatures.
Mature Student Status – required to write an Aptitude Exam
$150 administration fee